SOUTH ZONE : 99528 44455 - 98431 52190 - 9894 88 4578 - 98941 59246 NORTH ZONE : 9 3600 5600 1
Hello There!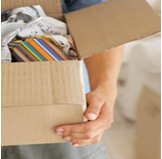 JK Express Packers and Movers is a leading service provider of Packing & Moving services in India. We provide moving and packing service in Madurai, Tuticorin, Virudhunagar, Sivakasi, Tirunelveli, Trichy and major cities in Tamilnadu.
JK Express Packers and Movers, Working 365 days 24 hour a day 7 days a week, we make sure we are ready anytime as per convenience of the customer and deliver quality services reflecting smile on the face of the customer.
JK Express Packers and Movers operates on the principles of Safety, Integrity and Reliability. We have our Branch offices all over India to cater the needs of our Customers. Vacuum Packaging is essential for export packaging. Now a day's Vacuum Packaging is used for various products including machinery to food products.